Cider of the Month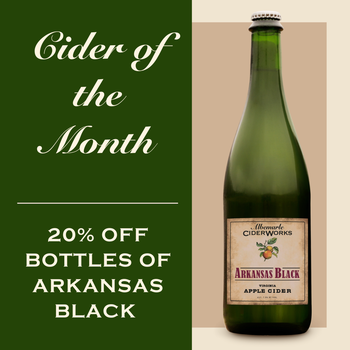 October's Cider of the Month is Arkansas Black

Arkansas Black is a mildly tannic apple that descends from another famous American cider apple - Winesap. The cider is mineral forward on the palate. This version is augmented slightly by blending with Albemarle Pippin prior to fermentation to add to its acidity.
This vintage has a 7.0% ABV. It has a light body with a crisp finish. Sour cherry and tart cranberry with light notes of black tea. Crisp minerality.

Bottles of Arkansas Black are 20% off this month in the tasting room or online.

Product Reviews