[500mL] Sampler Pack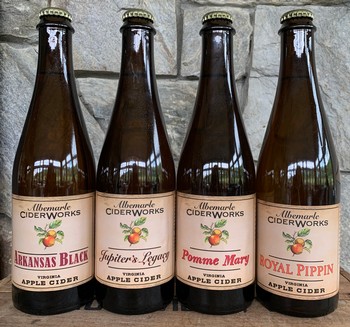 Want to get a good idea of the cider we make? Try our sampler pack. Four different 500mL bottles showcasing the range of our products.
Jupiter's Legacy is our original dry blend. Royal Pippin and Arkansas Black are single varietal ciders. Pomme Mary is our "sweeter" cider, named for our cidermaker's mother, Mary.
Product Reviews