Cider of the Month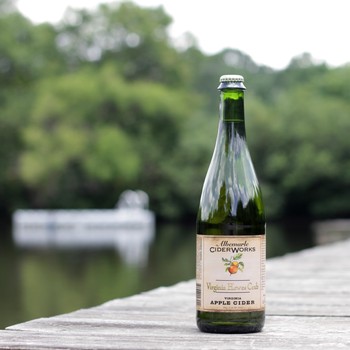 July's cider of the month is Virginia Hewes Crab.
This cider is made from Hewes Crab, a rare, old Virginia cider apple. It produces a rich, viscous juice that ferments into a complex and well-balanced cider. Its high sugar content continually results in an alcohol level of 9-10%. Virginia Hewes Crab was a staple among colonial and early American cider orchards. Thomas Jefferson grew it in Monticello's cider orchard. It was a favored cider of George Washington. He even had Hewes Crab cider shipped to him from Mount Vernon during the Revolutionary War. It is a true American treasure.
This vintage has a 9.5% ABV. It has tart notes of grape and lemon are rounded out by pear. Medium body with a lingering finish
Bottles of Virginia Hewes Crab are 20% off this month in the tasting room or online.
Product Reviews